2019 is well underway. In fact, we are approaching the halfway point. At this point, we think it's worth asking: how well are we keeping up on the latest trends in the construction industry? So, let's take a look at some of the rising trends in our industry that we should all keep on our radar.
Generational Shift: Millennials & Gen Z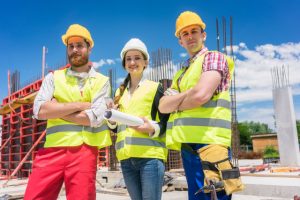 We've seen it starting here in southwest Missouri and we're sure it's a universal trend—no matter where you are—the old guard is starting to retire. 2019 ushers in retirement for many baby boomers and even some older Gen Xers. We've been hiring Millennials for a while now, and as more positions begin to open up, our recruiting focus is shifting to Gen Z.
This generation has a different mindset from their predecessors.  They were born between 1995 and 2010 and they've learned from Millennials what NOT to do as far as going into college debt without the guarantee of a job when they're out. This presents a great opportunity for the skilled trade industry because Gen Z is looking for growth opportunities. Skilled trades are a great fit for many in this generation. Plus, Gen Z is comprised of digital natives—an incredibly valuable attribute in our industry as we start to see increased development and implementation of new technologies.
Training & Retaining Talent
While Gen Z workers have a lot of potential, there's still much work to do in order to retain the next generation. Gen Z workers have high expectations of quickly working their way through the ranks to leadership positions. This can make it difficult for many firms to retain young employees. These expectations and construction firms' ability or inability to meet them result in a highly competitive environment. This environment drives up the expense of hiring and retaining a well-rounded workforce. The importance of finding motivated young individuals, utilizing their skill in technology, and teaching them skills needed for the jobsite, is instrumental in a contracting firm's success going forward. One of the ways we've found success in recruiting is by working with area colleges on our apprenticeship program, which provides employees with the skills to grow and gives our customers the skilled workers they depend on.
In addition to being highly competitive, our industry also faces challenges in our workforce from the other side—those that fear the construction industry may lose the need for human workers altogether due to new technology. While some technology may have the ability to replace human workers, we intend to and expect others will also change the jobs of human workers in order to make room and maintain our flesh and blood workforce. We welcome the opportunities that technology lends us but know that there will always be the need for boots on the jobsite, making sure that the job is done right.
Digital Trends: Drones, Smart Contracts, and More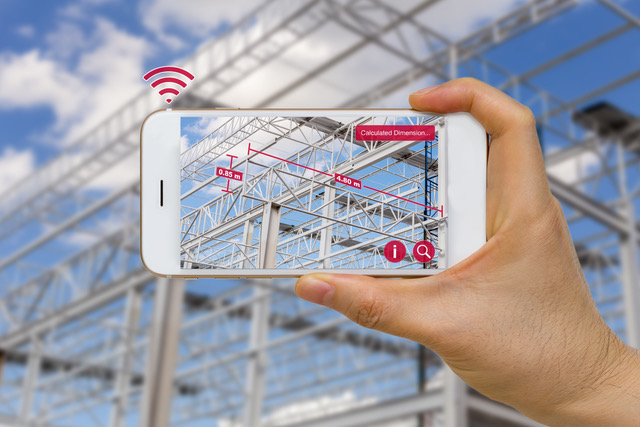 Fears that automation will eliminate our human workforce are certainly exaggerated, but they aren't completely unfounded. Construction investments in new technology will surpass $10 trillion by 2020. That's less than a year away.
Mobile technology that allows construction professionals to automate measurements, do real-time inspections, and create smart contracts is now a top priority in our industry. In fact, much of the new technology in our industry serves to assist us in daily activities in the field or office.
Smart contracts are an all-inclusive tracking system to set deadlines and rules. They have the potential to increase security, implement better project tracking, and speed up closeout rates.
Another growing trend for technology in construction is the use of drones, which has increased by 239% year over year. Drones are helpful because they have the ability to reach heights in place of human workers to prevent injury and provide security on job sites. This is extremely beneficial because personal safety and equipment loss are the biggest areas of liability for most firms.
Drones have the capacity to streamline the construction process by mapping large areas and producing heat maps. They're also being put to use in civil projects, GPS mapping, and surveying projects, making them a great investment for any firm.
Going Green: Smart Buildings, Pre-Fab, & Environmentally Friendly Methods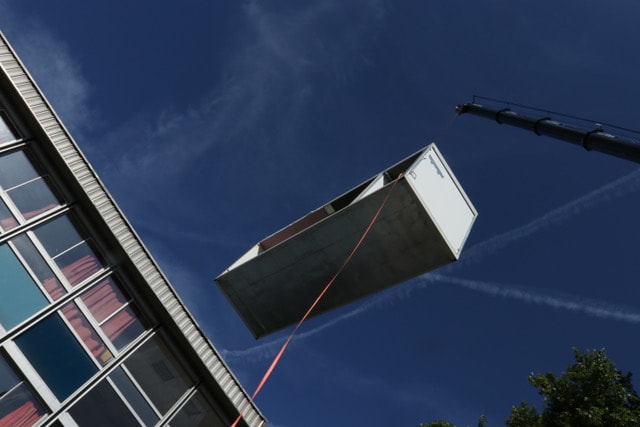 You may be surprised to learn that the construction industry is leading a charge to find and implement more environmentally friendly methods of building. We're focusing on cutting waste and utilizing more lean principles, tools, and strategies to eliminate excess materials. Green construction is quickly becoming the standard. Corporations and developers will continue to choose to build with technology that reduces their carbon footprint, which makes it imperative to our industry that we stay up to date on these methods and the technology needed to build sustainably. It has always been important to the Branco team to be ahead of the curve and adopt both green and efficiency standards before they are common practice; this is no exception.
Smart buildings are also increasing in popularity.  They use sensors to study the functions of a building to control temperature, lighting, ventilation, and security. Smart technology is already widely available-it is up to the building and design team to make sure that everything integrates from the start.
As we continue to seek out more efficient ways of building, prefabricated and modular construction is gaining its share of the industry. Construction takes place offsite in a controlled environment and allows us to use fewer workers and improve construction safety by eliminating hazards. Prefabricated construction is growing in popularity because it reduces costs, shortens construction schedules, and is rarely affected by weather.
As a whole the construction industry is an exciting industry to be in. It is a place where you can make a lasting economic impact, the need for skilled workers continues to grow and you can be trained on-the-job and avoiding getting buried in debt. With a projected growth rate of 4.5% over the next few years, construction is where its at. Join us in "Changing the Landscape".