Safety First.
Branco's Safety Commitment: Branco will not compromise when it comes to the safety of our employees, subcontractors, clients and the public. The Branco leadership team empowers all employees to intervene if they feel a situation is unsafe or has the potential to become unsafe. Our objective is to ensure everyone goes home safe and free from injury. We are committed to leading the industry in quality and providing the tools our employees need to do their job safely. Branco will continue to foster a positive, safety-first culture.
The safety of our employees and their families are behind every decision we make. It is our commitment to ensure each employee receives proper safety training, including the recognition of unsafe conditions and understanding the regulations applicable to his/her work environment.
Safety on the Job
Branco's corporate Safety Director works closely with the project team regarding on-site safety and housekeeping practices. Together, they work with the Project Owner to develop a site safety plan specific to their unique needs. Periodic safety inspections are performed, as well as frequent on-site inspections and focused training. Additionally, before work begins on all job sites our superintendents hold Safety Tool Box talks to keep safety top of mind as our team starts their day.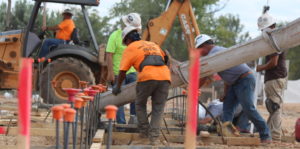 Safety Training
We require all personnel to be OSHA certified before entering any job site. Branco also performs our own focused, specific training on any identified risks for clients and job sites. Branco strives to be the leader in training as new safety requirements and certifications become available; we are first to inform, instruct and get our team certified and back on the job site.
Safety Recognition
Branco has received several Commendations for Excellent Safety Record from The Associated General Contractors of America, Builders Association, Missouri Department of Transportation and other industry leaders.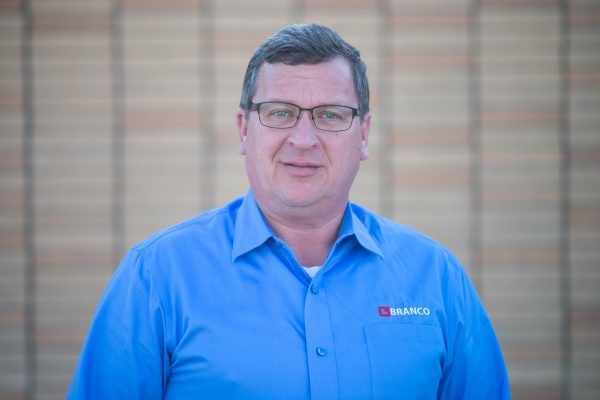 Terry Vaughn
Safety Director
Our most recent safety awards
Certificate of Excellence Driving Safety, Bituminous Insurance Companies, 2007
Certificate of Excellence Employee Safety, Bituminous Insurance Companies, 2007
Certificate of Excellence Public Safety, Bituminous Insurance Companies, 2007
Award for Accident Prevention, Exemplary Safety Record/AGCMO, 2006
Zero Lost Workdays Safety Award, AGCMO, 2006
Award for Accident Prevention, AGCMO – 200,001-400,000 work hours, 2011
Certificate of Commendation for Excellent Safety Record by the Associated General Contractors of America, Zero-Incidence Rate – 50,000 work hours and over, Heavy/Industrial Division, 2014
2016 award for Zero Incidence Rate– 50,000 Work Hours and Over
Builders' Association Safety Excellence Award: Second Place – General Contractor Division – 50,001-300,000 work hours, 2019
Builders' Association Safety Excellence Award: Second Place – General Contractor Division – 50,001-300,000 work hours, 2019
Bitco Insurance Companies Excellence in Safety Award 2020