"My father and his brothers founded and built our company on the belief that their word was their bond. It prospers today because of our strong values and ethics. When we quote a job and promise a completion date, we mean what we say. We never forget that customer satisfaction has built our business." —John E. Branham, P.E., CEO
Leading with Experience
Established in 1933, Branco Enterprises Inc., is a leading provider of General Contracting, Design Build and Construction Management services in the four state region. Originally named Branham Construction, Branco Enterprises, Inc. was incorporated in 1976 and is headquartered in Neosho, Missouri. As the company continued to grow, so did our portfolio. Our team has extensive experience in commercial, industrial, aquatic, educational, religious and civil projects.
To further our commitment to the area, we opened our second office in Springfield, Missouri in 2013. Over the years, we have developed strong relationships with architects, engineers and talented subcontractors in our region. These relationships have allowed us to help our clients in several ways and become a true building partner with them. Branco was founded on the belief that doing the right thing and building quality products is the only way to do business. We continue to thrive today because those same beliefs are still the backbone of our business.
We encourage our employees to become active in the community and when possible, support causes that our employees feel passionate about. We are strong supporters of local charities, numerous civic organizations, youth activities and school programs. There are also several employees who sit on advisory boards for Missouri State University, Springfield Contractors Association, Tri-State Contractors Association and Associated General Contractors of America.
When you face a building decision, you want assurance that your project is in the hands of experienced professionals who can complete your project on time and within your budget. Branco is that firm.
To learn more about how we can help you with your next building project give us a call at 417-451-5250.
Leadership Team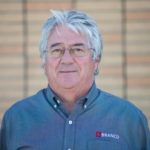 John Branham
P.E., Chief Executive Officer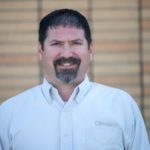 Justin Branham
LEED AP, President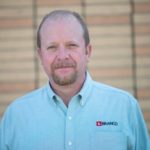 Sean Thouvenot
Vice President
Patrick Capron
Estimating Manager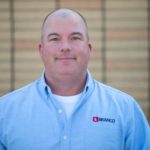 Jerel Twitchell
General Superintendent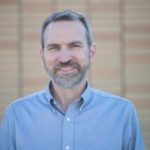 Brian Lechner
Director of Information Technology
Bryce McDermott
CPA, CCIFP, Chief Financial Officer