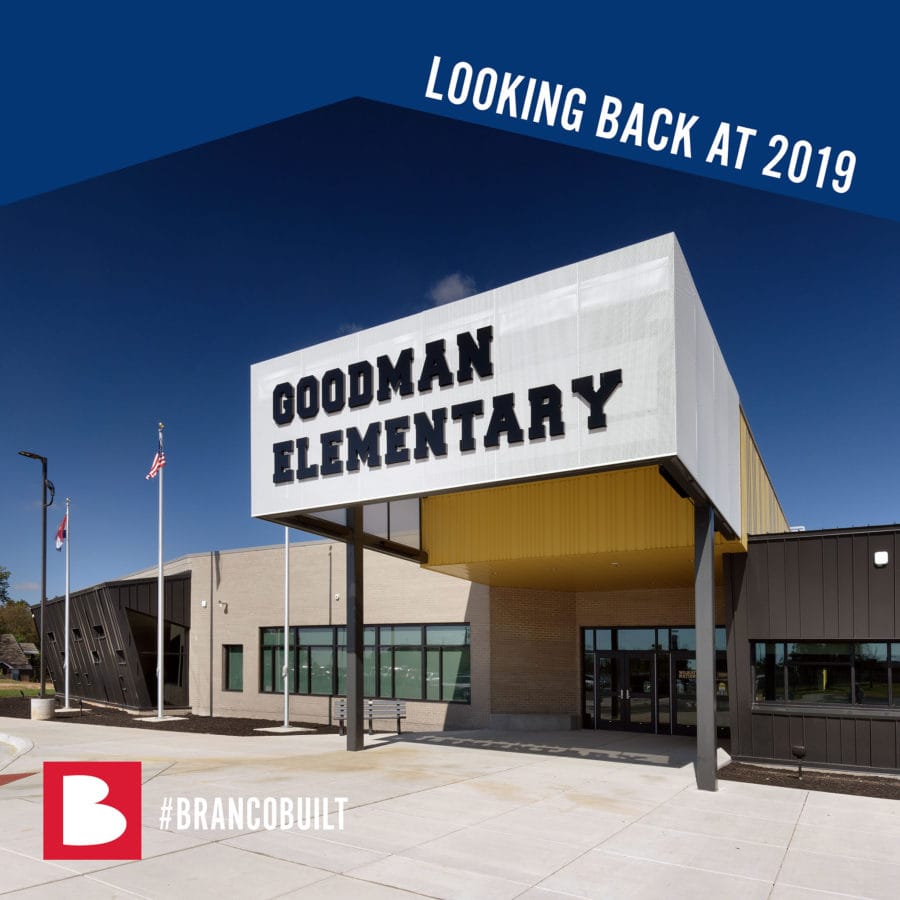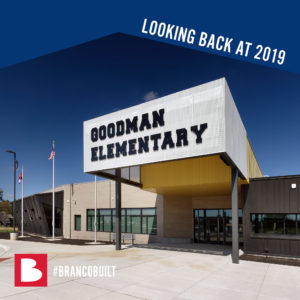 Goodman Elementary:
After being destroyed by a tornado in April of 2017, the Neosho School District selected Branco to help them build their new school. Branco provided the school a baseline budget based on anticipated space requirements and recent construction costs. The school, not knowing the amount of the insurance settlement, relied on Branco to provide accurate information and keep the budget lean while still providing the space and amenities they needed for a modern education facility. Our team encountered 48 weather days with the initial schedule only allowing for 20 weather days. Our team completed the school prior to our contractual substantial completion date, essentially building a 48,000 sq. ft. school in just nine months.
Sibley Aquatic Center Renovation: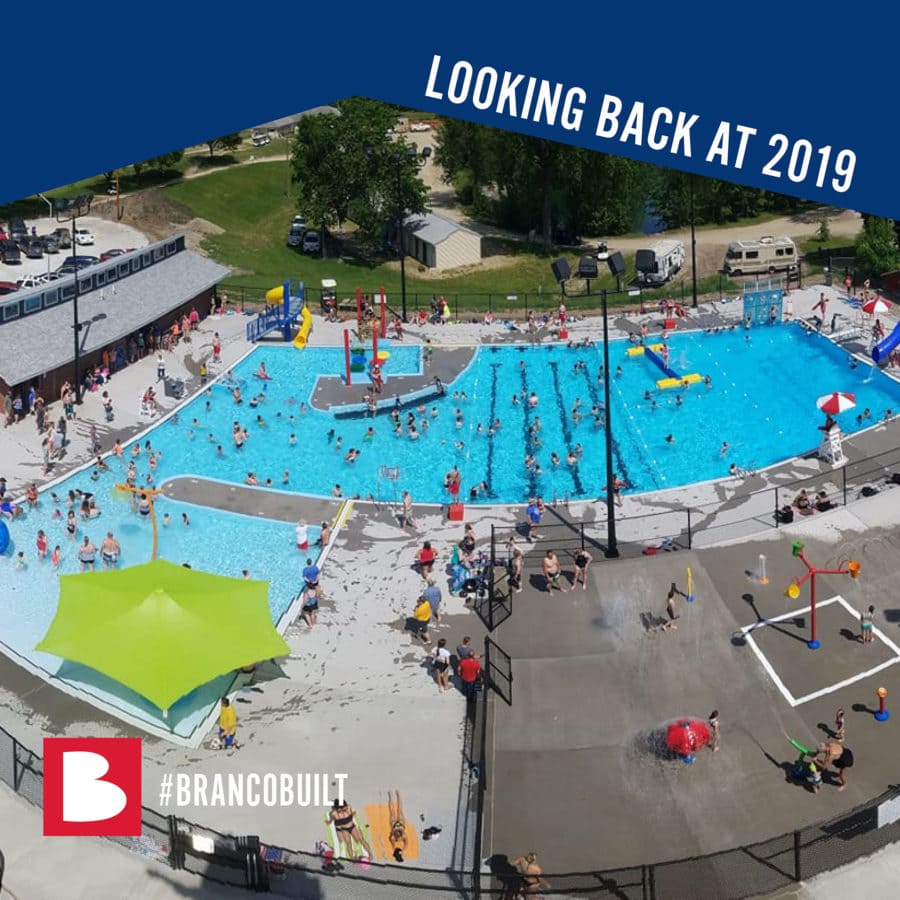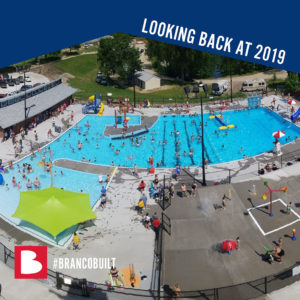 The Sibley Outdoor Aquatic Center recently underwent a $2.8 million renovation to address several issues. Originally built in the 1950's the pool last year lost on average 20,000 gallons a day. The filter system was almost 30 years old and the treatment system needed to be updated. New amenities include a splash pad, zero-depth entry, water play structures, flooded decks, a six-person water therapy seat, a basketball hoop, a volleyball net, a three-lane lap area, a log roll, a climbing wall, water slides and a diving board and an enclosed twisty tube slide. The renovation project also included the complete remodel, rehabilitation and reuse of existing swimming pool facilities, including the filtration system building, the bathhouse, parking lots and sidewalks. Funds were comprised of donations, tax bond issue and grants.
Safety was of paramount concern for both our crews as well as the public. Detailed traffic control plans were developed in conjunction with the City and Design Team. We utilized the existing and temporary fencing to keep the public safe from the work area. Our employees are also required to obtain their 10 Hour OSHA Certification and all leadership on this project had their 30 Hour Certification. Toolbox talks were performed every morning that were safety focused. We discussed daily tasks, stretched and addressed any training concerns. We worked with City Officials when material needed to be delivered to shut down city streets to prevent any accidents.
Recipient of AGC Missouri Chapter Keystone Award Finalist..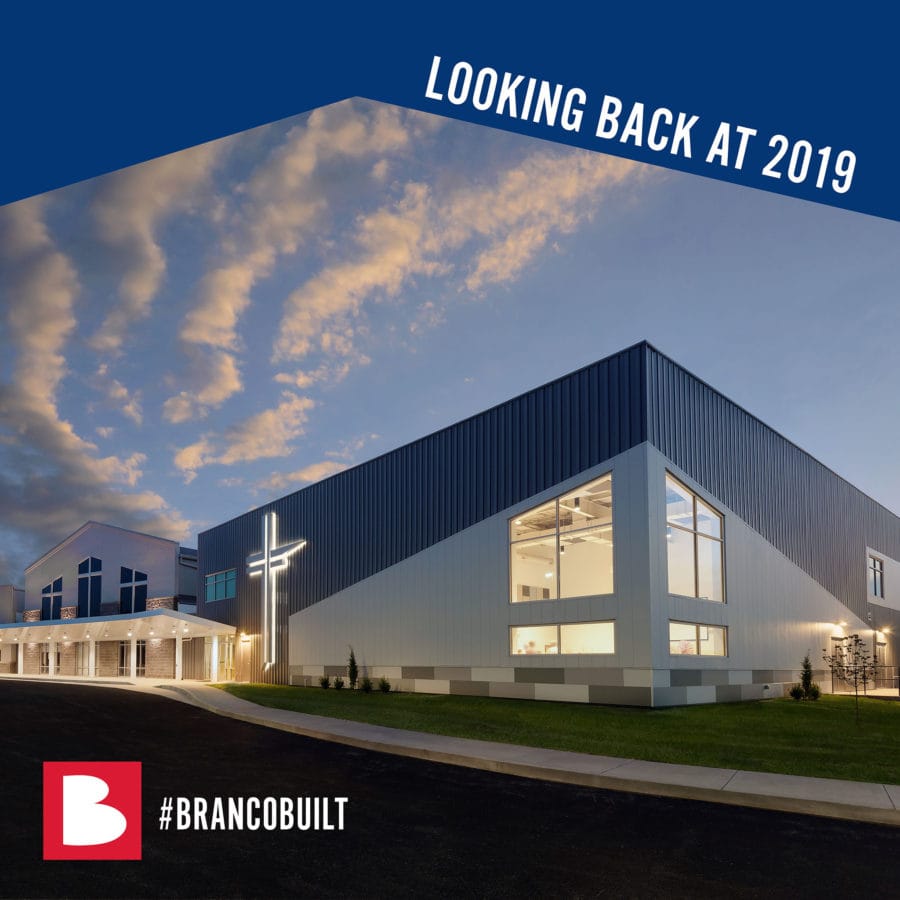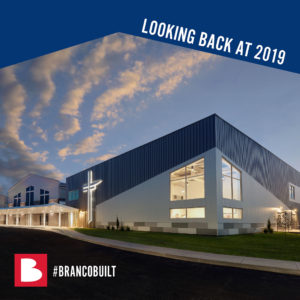 Life Point Church:
LifePoint Church selected Branco to complete their addition earlier this year. The new space is a two-story addition that features a new lobby, classrooms, offices and a gymnasium/multipurpose room. It also includes a new drop off area and architectural canopy that provides a covered connection between the old and new buildings.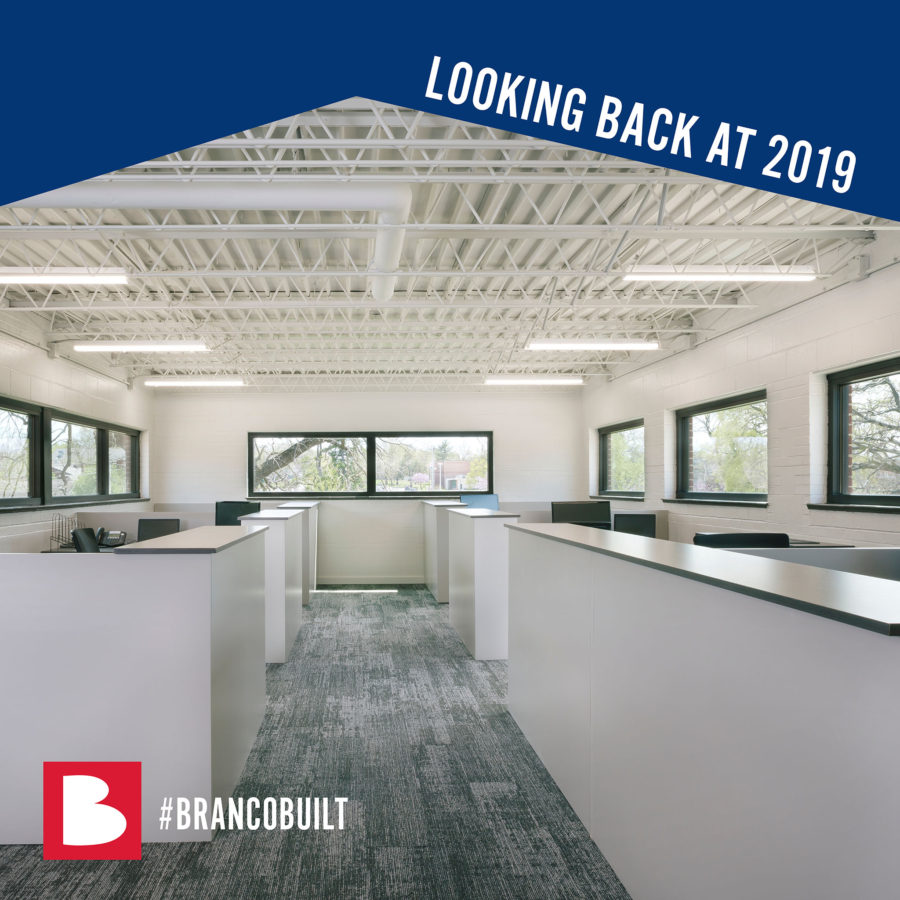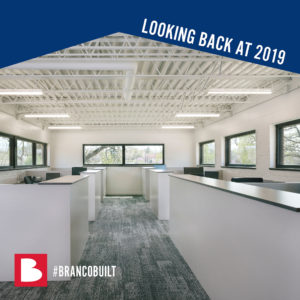 Interpres Building Solutions: Built in 1952 and located just north of Parkview High School, Fire station #6 served as both a fire station and training facility for the Springfield fire department for several years. After being vacant for over 15 years, extensive work was required to strip the building back to its bones and rebuild it for its new purpose -an engineering office for Interpres Building Solutions. The project team made sure to integrate reminders of the building's former life into the new design. A metal plate with the logo for Interpres covers the old opening where the fire pole used to be, new signage on the east side of the building uses the exact font and kerning as the original fire station signage and some of the original lockers were re-purposed for storage in the upstairs design studio.