We've always had a commitment to "safety first" – and now we're taking that to a higher level in order to keep all our workers safe during the COVID-19 pandemic.
But we must not get complacent. We encourage everyone in the construction industry to download this free poster from the Association of General Contractors that summarizes best safety practices for reducing COVID-19 transmission on construction sites. Here are some of the key tips from that poster:
For Employers:
Select a Social Distancing Officer on each construction site to ensure that workers stay six feet or more apart
Make sure there are an adequate number of handwashing stations on the site
Restrict the number of jobsite visitors – and screen visitors upon arrival
Discourage handshaking and other contact greetings
For Employees:
Cover coughs and sneezes appropriately; don't shake hands
Stay at home if you're feeling sick
Avoid touching your face
Don't share rides to and from the job site
Wear personal protective equipment (PPE) at all times to prevent transmission
Additional Safety Recommendations:
Construction Foremen Duties Before The Workday Begins
Ask employees if they're showing symptoms
Conduct fever tests
Break into smaller groups for a coronavirus toolbox talk
Construction Site Social Distancing
Limit the total number of workers on the job site
Workers should avoid occupying the same area
Do not share tools or PPE
Do not congregate in lunch areas
Wash Hands Frequently On The Construction Site
Instruct workers on proper 20-second handwashing with soap and hot water
Place hand sanitizers throughout the construction site
Construction Supervisors' Coronavirus Responsibilities
Ask each employee the following questions – and if they answer "yes", send them home immediately:

Have you been in contact with a person who has tested positive for coronavirus – or is in the process of being tested?
Has a doctor recommended that you self-quarantine due to possible COVID-19 exposure?
Have you had any coronavirus symptoms (fever, cough, chills, shortness of breath)?

Instruct workers to use their own water bottles (not a shared water cooler)
Make sure that portable toilets are properly disinfected several times a day
Instruct workers to use non-bleach shoe sanitation tubs before entering or leaving the job site
Tell workers to change clothes once they arrive home – and to wash clothes in hot water
Advise workers not to use pressure sprays on the job site so that the virus is less likely to become airborne
Workers' Responsibilities During The COVID-19 Pandemic
Maintain safe social distancing (6 feet from other workers), even in lunch areas
Do not share tools or personal protective equipment (PPE)
Sanitize reusable PPE per manufacturer recommendations before each use
Use disposable gloves where appropriate – and wash hands after removing them
Safety At Branco Corporate Offices
Safety precautions go beyond the job sites, we are advising all sick employees to stay home and follow medical advice (receive testing, self-quarantine, etc.). We've temporarily suspended allowing visitors to our offices and we are thoroughly sanitizing our offices each day, including doorknobs, desk surfaces and computer equipment.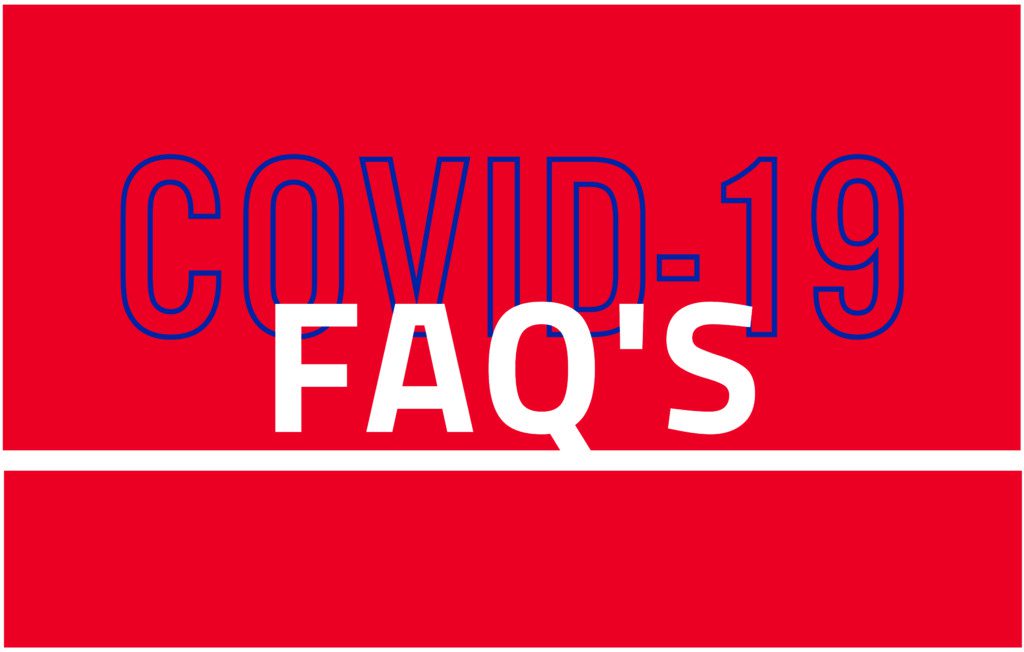 COVID-19 FAQs for Construction Workers
Q: How does the virus spread?
A: The virus that causes COVID-19 is thought to spread mainly from person to person, mainly through respiratory droplets produced when an infected person coughs or sneezes. These droplets can land in the mouths or noses of people who are nearby or possibly be inhaled into the lungs. Spread is more likely when people are in close contact with one another (within about 6 feet).
Q: What are symptoms and complications of COVID-19?
A: Current symptoms reported for patients with COVID-19 have included mild to severe respiratory illness with fever, cough, and difficulty breathing.
Q: Will warm weather stop the spread of the virus?
A: It's unknown at this time whether temperature and humidity will affect the spread of COVID-19.
Q: Should I use soap and water or a hand sanitizer to protect against COVID-19?
A: It's best to wash your hands with soap and hot water for at least 20 seconds. If soap and water aren't readily available, use a hand sanitizer that contains at least 60% alcohol.
Q: Can a person test negative and later test positive for COVID-19?
A: Using the CDC-developed diagnostic test, a negative result means that the virus that causes COVID-19 was not found in the person's sample. In the early stages of infection, it is possible the virus will not be detected. For COVID-19, a negative test result for a sample collected while a person has symptoms likely means that the COVID-19 virus is not causing their current illness.
Q: What does "well-controlled" mean?
A: Generally, well-controlled means that your condition is stable, not life-threatening, and laboratory assessments and other findings are as similar as possible to those without the health condition. You should talk with your healthcare provider if you have a question about your health or how your health condition is being managed.
For a full list of COVID-19 FAQs, go to https://www.cdc.gov/coronavirus/2019-ncov/faq.html
Branco is working hard to keep construction projects moving forward so that new buildings will be ready when business owners and occupants can safely occupy them.
Safety is our #1 priority – and in the coming months we'll continue to take all the necessary safety precautions to help avoid a second wave of coronavirus infections.