Imagine having a pool that loses an average of 20,000 gallons a day. What if it also had 30-year-old filter systems? The Sibley Outdoor Aquatic Center had one such pool in need of a serious upgrade.
That's where Branco Aquatics was able to help. We didn't just repair the pool, we gave it a whole new look with hugely popular amenities.
The revamp ensured people from all walks of life can find something worth enjoying here. "The intent is to bring in any and all ages," Sibley city administrator and economic development director Glenn Anderson said in an earlier interview.
We added a splash pad to allow small children to enjoy rushing streams of water. We also added a six-person water therapy seat so the whole family or a large group of friends can unwind together. We also added a zero-depth entry to make it easier for children and others to take a dip in the pool safely.
Want to take your pool game more seriously? We've got something for you too! Branco added water slides and a diving board to the pool area, making it ideal for both beginner and advanced swimmers.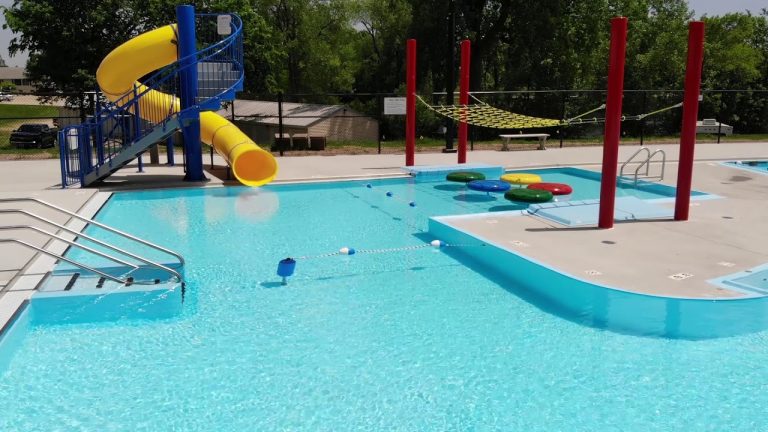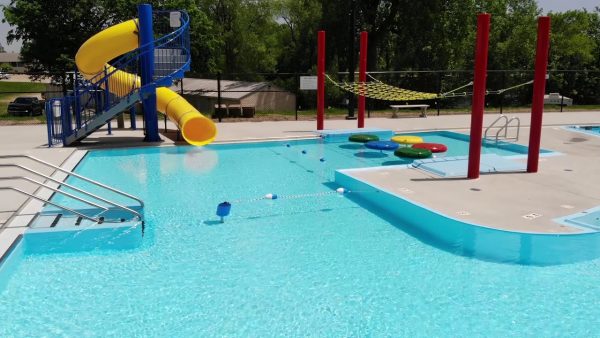 We also added flooded decks, a three-lane lap area, and a log roll for more diverse swimming experiences.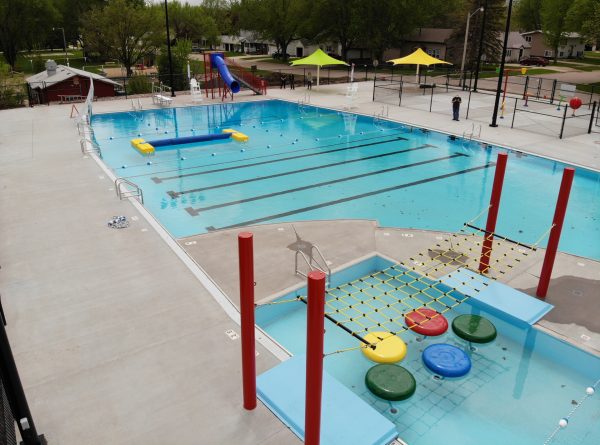 Looking for even more adventure? Look no further than the climbing wall we added for those aquatic risk-takers out there.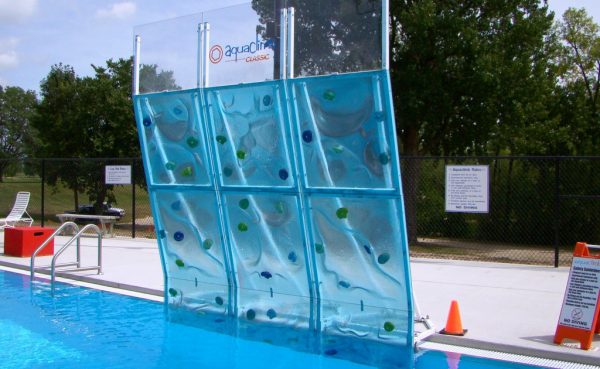 More than just fun
Although we design most amenities with users' enjoyment in mind, the Sibley Aquatic Center project also emphasized a complete redevelopment.
The renovation project included the complete remodel, rehabilitation, and reuse of existing swimming pool facilities, including the filtration system building, the bathhouse, parking lots, and sidewalks.
Before: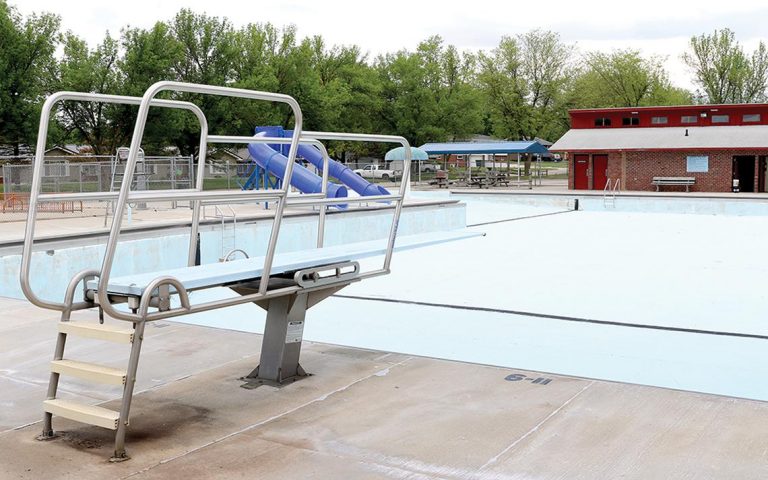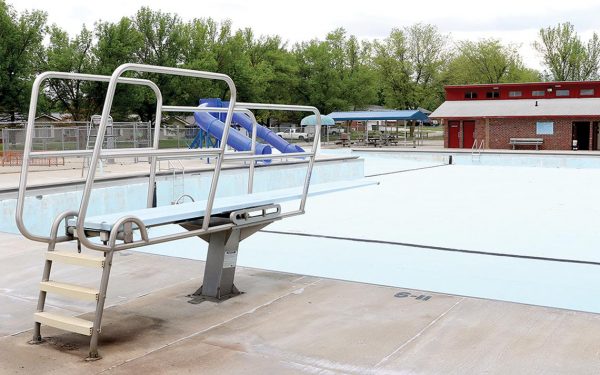 After: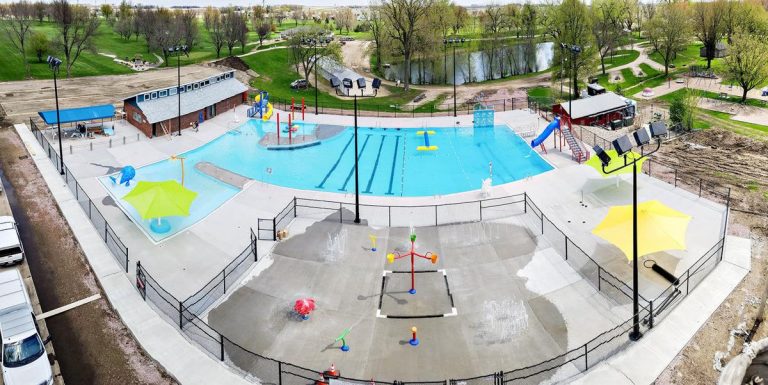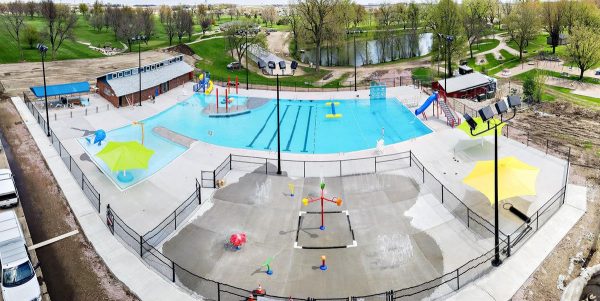 Why work with Branco?
The Sibley Aquatic Center project was one in a series of many aquatic projects Branco has taken on over the years. In fact, we're one of the only general contractors in Missouri that specializes in aquatic projects. Serving in this industry since 1933, we're your one-stop solution for all types of aquatic projects.