2020 was an unprecedented year for so many of us. COVID-19 brought about surprise difficulties in our industry and a need to solve supply shortages, as well as quickly pivot our focus on safety to include a serious virus.
In 2020, Branco accomplished so much. Our family of staff, builders, and contractors pulled together to navigate 2020's unique hurdles and crafted some truly excellent work.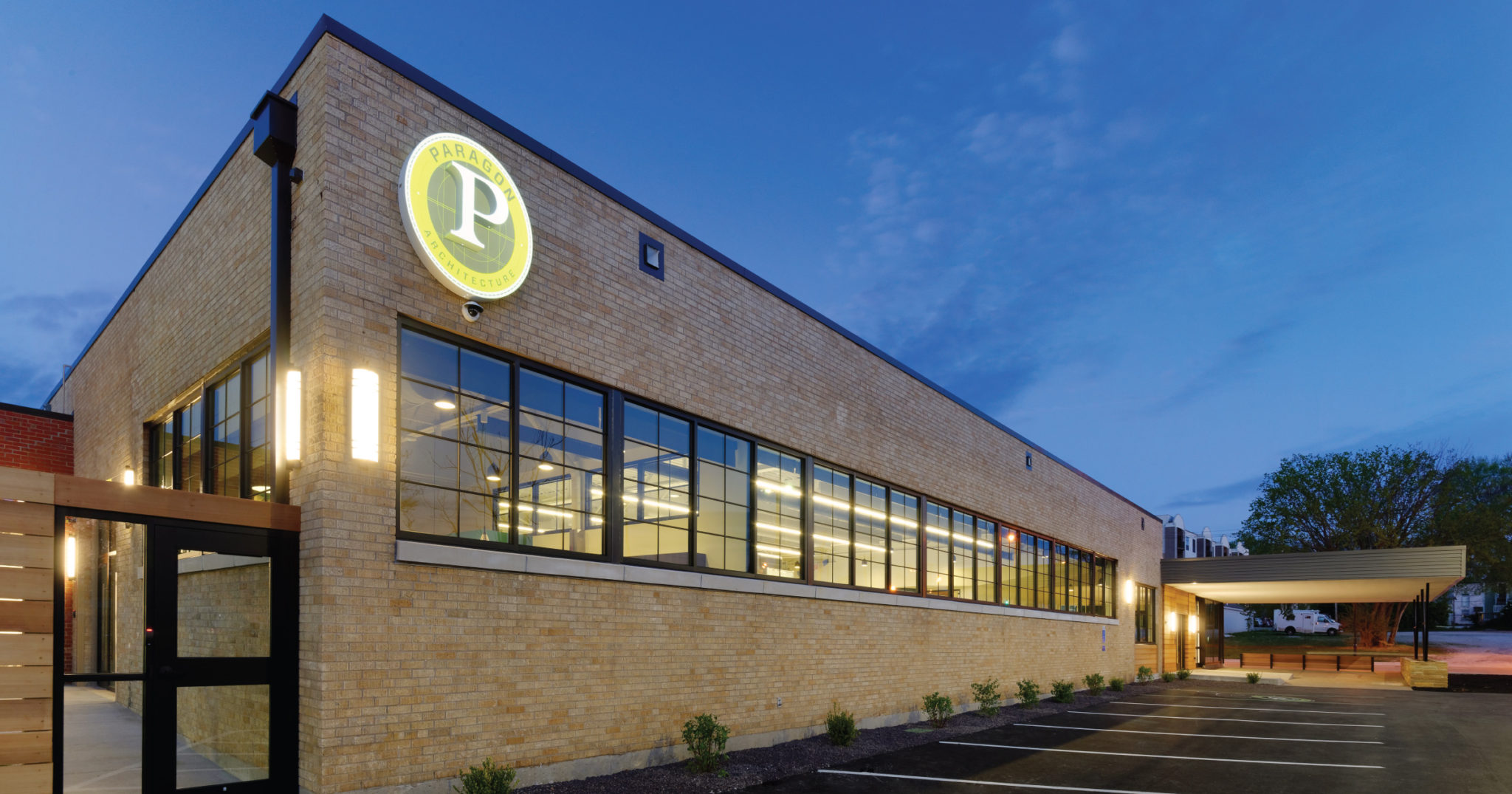 Paragon Architecture
The former headquarters of Paragon Architecture felt crowded after a boom in employee growth. Branco collaborated with Paragon to revitalize the former Inland Printing Company building, located in downtown Springfield, into a stylish headquarters featuring wide open spaces and plenty of natural light.
This 10,000 square-foot development was designed by Paragon and built by Branco. It opened in March 2020. Due to the COVID-19 pandemic, Paragon's employees weren't able to enjoy the space right away but now have settled nicely into their new home.

Missouri State University Ozarks Education Center
Located on the picturesque shores of Bull Shoals Lake, the Bull Shoals Field Station is used by students and scientists to better understand Missouri ecosystems through field research. This 4,000 square foot facility features residential and community spaces for dining, bathing, washing equipment, and sleeping.
The Ozarks Education Center building also features a series of small cabins nearby, which can sleep more than 20 people.
Altogether, the new Education Center can host groups of up to 60 people for fully immersive stays and studies of the area's ecology.
This building was designed by BNIM Architecture featuring energy and water-efficient strategies including rooftop rainwater recycling, passive cooling, and strategies that minimize environmental impact. It was awarded the 2020 Central States Region Award in Architecture.
We were proud to have brought this beautiful addition to the Bull Shoals shoreline to life.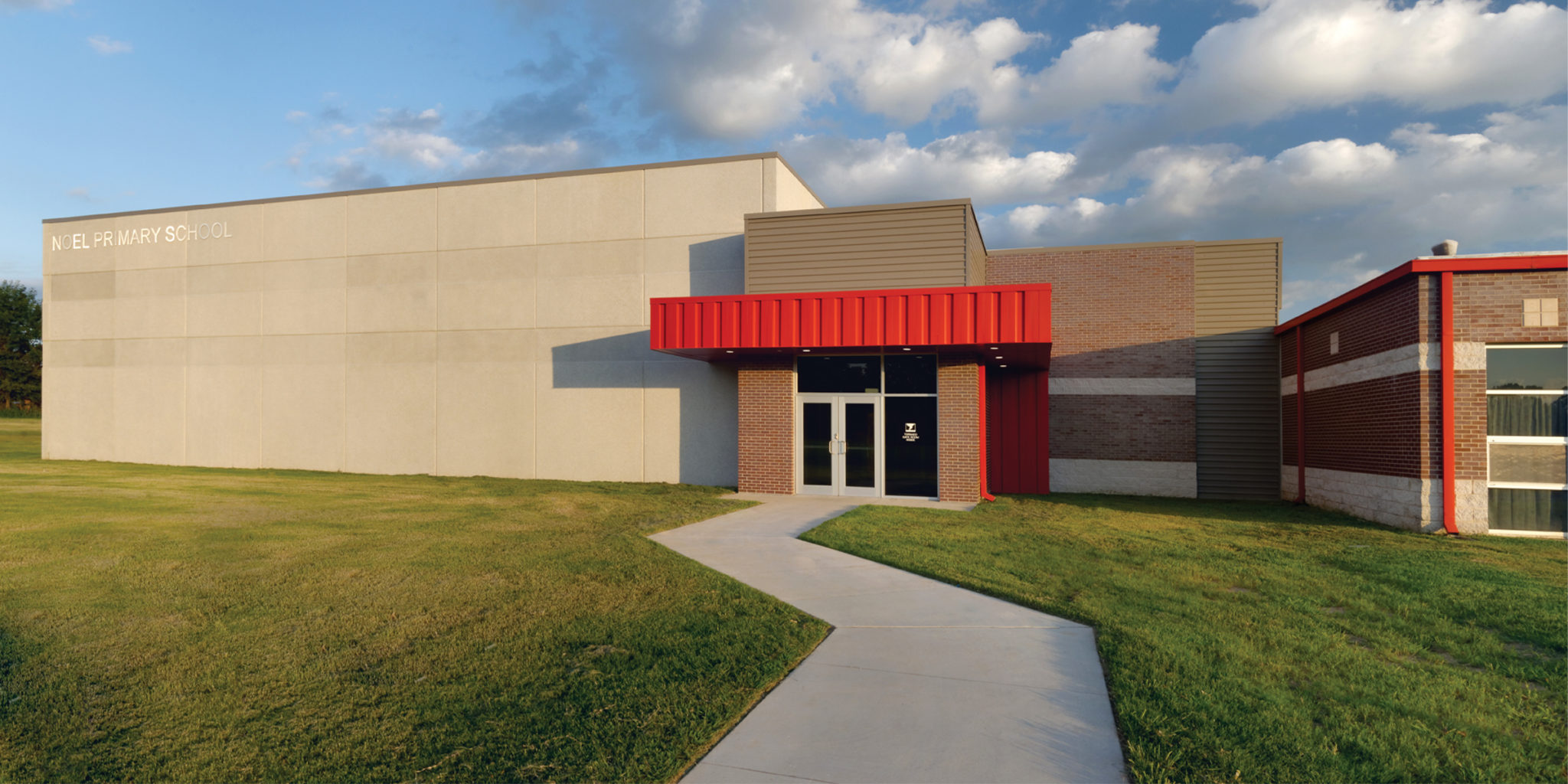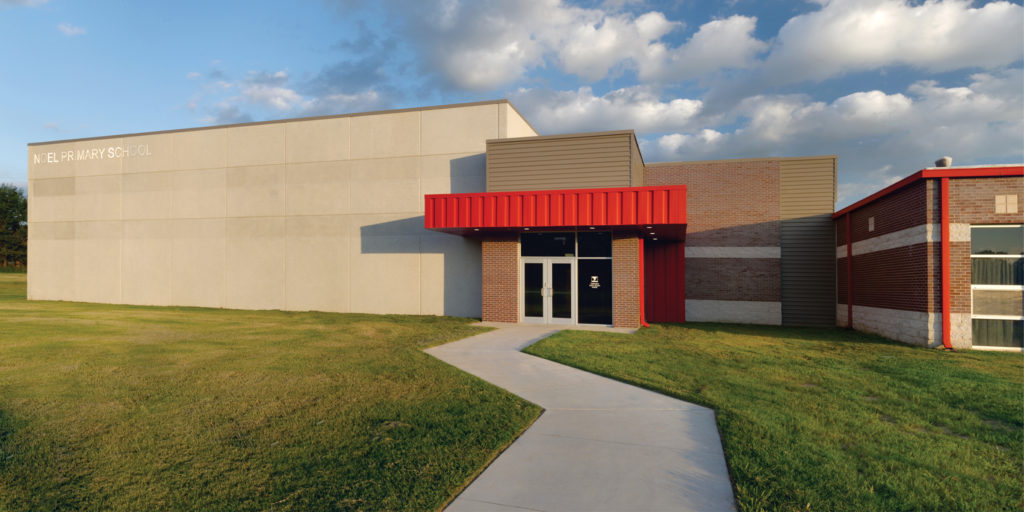 Noel Primary School FEMA Addition
The addition to Noel Primary School is a mix of fun, safety, and function. In partnership with Paragon Architecture, Branco constructed 11,500 square feet of additional space for the school that includes modular classrooms, teacher workspaces, and a FEMA safe room.
The classroom space features unique movable walls to create one large classroom or partition the space into two, three, or four smaller spaces. Each of the walls features dry erase surfaces, for easy teaching or creativity.
This new multi-purpose space allows for not only education but recreation and safety as well. The safe room is to protect and serve the community during emergencies like tornadoes or other damaging weather, but on a day-to-day basis serves as a space for children to learn and play.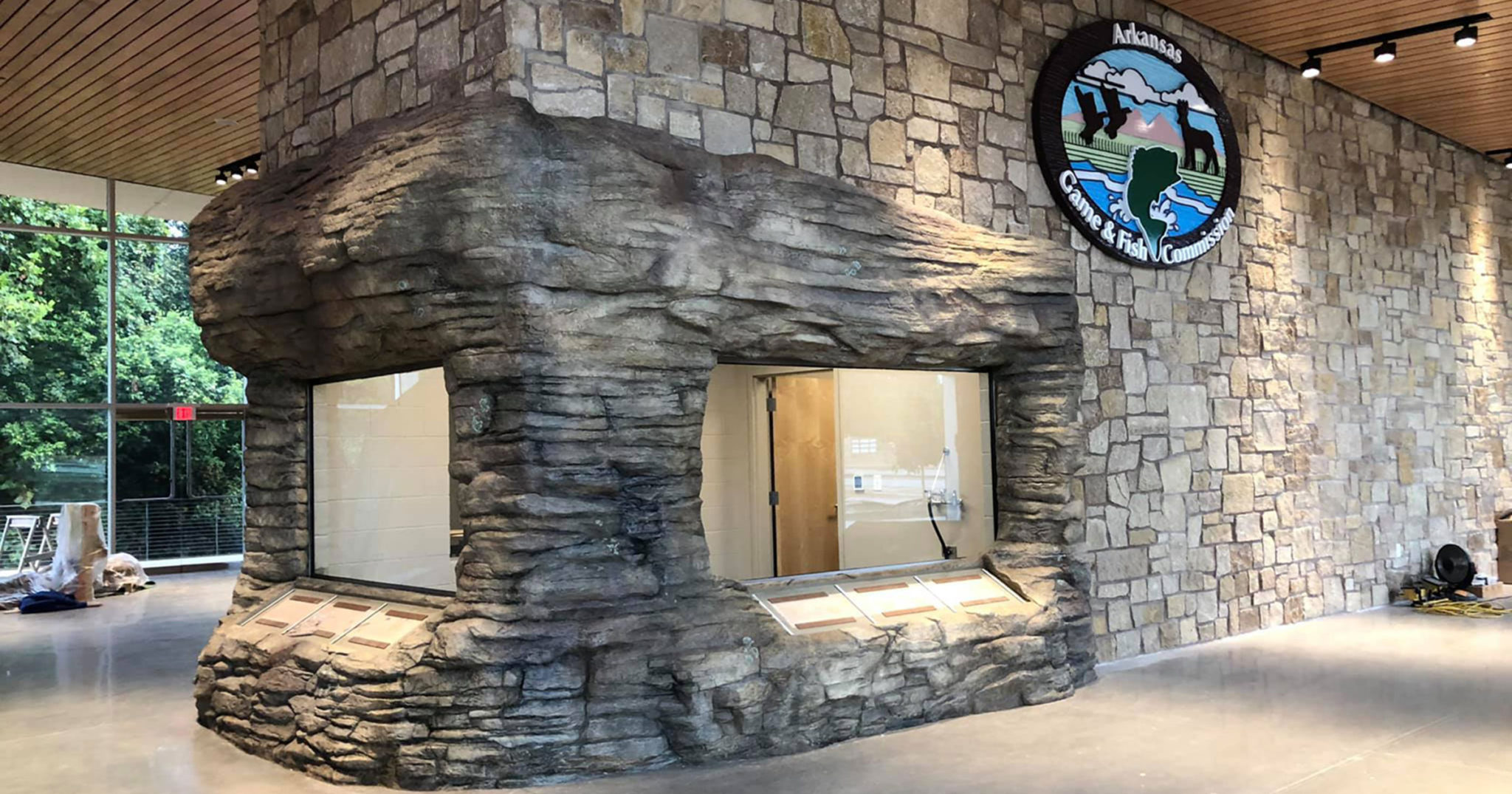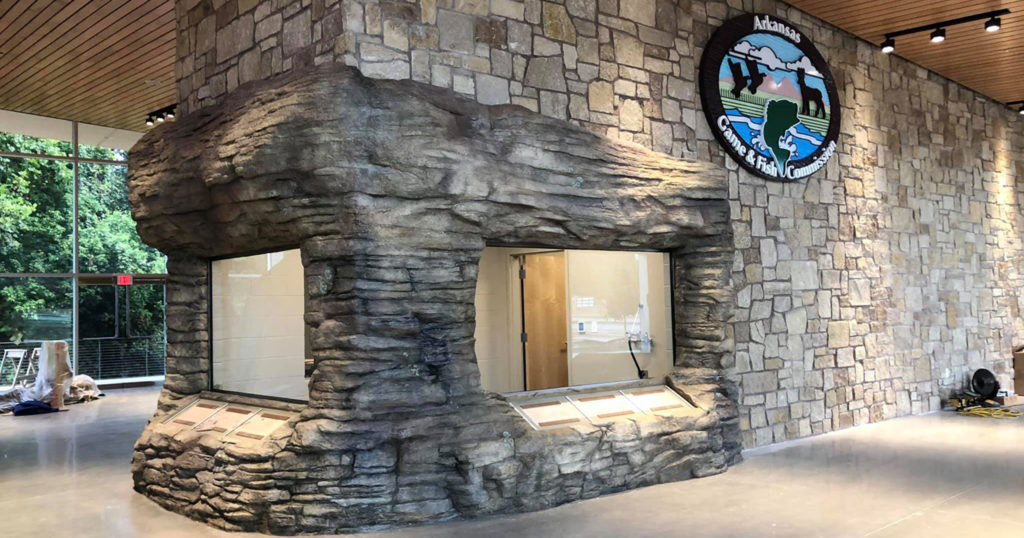 J.B. and Johnelle Hunt Family Ozark Highlands Nature Center
The Ozark Highlands Nature Center opened to enrich the community in December of 2020. This 32,000 square foot facility and the 60 acres of natural features it is situated on serves to educate and excite residents young and old about the natural world of Northwest Arkansas.
This interactive nature center features high-tech exhibits, an aquarium, meeting spaces, grassland demonstrations, and both fishing and hunting simulators.
Jarrett Middle School
As we look toward 2021, we are excited to continue our trend in building the landscape for future generations through our work on regional education facilities. We were proud to be awarded the contract to build Springfield's new Jarrett Middle School. Construction officially began in early December with a projected finishing date of August 2022.
The new Jarrett Middle School will not only feature an expanded campus for Jarrett's 725 learners but also provide enhanced security features at the entrance and a FEMA storm shelter to be used as a gymnasium during school days.
2020 presented unique challenges, but we came together as a company and community to overcome them. We are looking forward to building more partnerships and working together as a team to create new and exciting spaces in our region's landscape.