Construction Leader
We are a construction industry leader in the Midwest, with office locations in Neosho, MO and Springfield, MO. We have been working in the four state area since 1933. We have completed many construction projects throughout the United States, as well.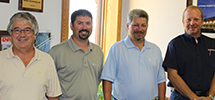 Leadership
Branco's leadership has always been dedicated to hard work, quality, and customer satisfaction. We believe that Branco thrives today because of these strong values and ethics. When we quote a job and promise a completion date, we mean what we say.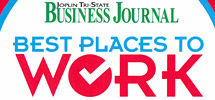 A Great Place to Work
We understand that without a strong, quality employee base that our company would not be where it is today. Our employees are our greatest assets, and we treat them as such. Branco was given the award for the Tri-State "Best Places to Work" four years in a row. Start your career at Branco.
Our Capabilities
Branco Enterprises, Inc. is a multi-faceted provider of construction services - including General Contracting, Design Building, and Construction Management. From pre-construction evaluations to project completion, we deliver a quality product that will stand the test of time.